Our Principles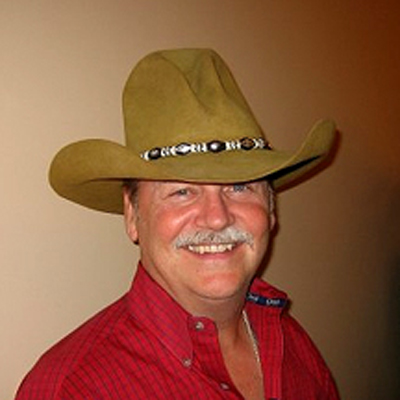 Handyman and remodeling services have here-to-fore been performed by small independent workmen that have limited skills and can only accomplish limited tasks in your home. Most of the time the person coming to your home is not completely qualified to accomplish your required repairs or needs assistance from some other craftsman to complete the work. One Call Home Handyman's concept is to send a qualified handyman and helper to your home to complete the work and then, if the job requires additional professionals to accomplish the task, send only the specialists necessary to complete the job right the first time thereby saving you time and money. In most cases, our handyman can accomplish the task and be on his way.
We work in almost any area in and around Houston including but not limited to Memorial, Spring Branch, River Oaks, West University, Southside Place, Heights, Bellaire, Pearland and many others. If your project is inside Beltway 8, we can help!!!

Would you like to see some of our work? If so, Click Here
If you are a Realtor® we can also provide Make-Ready Repairs and Option Period Repair Services for your clients. Just follow the instructions and we will get with you immediately.
In fact, "One Call Can Solve All Your House Problems".
Our motto is: "One Call - One Time - Done Right!"
Our specialists can accomplish almost any job which include:
floor refinishing

window & door replacement

tile repair & replacement
Our Standards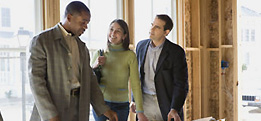 Our experienced technicians perform their work to exacting standards and only do first class work.
Our team has in excess of 50 years of home repair, remodeling. construction experience and general contracting. They have extensive knowledge of home consturction, carpentry, painting, lead paint remodeling, lighting consulting, decorating, flooring, window replacement and repair, storm windows, counter tops and other home handyman services. They also have first hand knowledge and adhere to both the National and Southern Building Codes.
why choose us
in excess of 50 years combined home repair & construction experience.
One Call is a group of service specialists with a combined experience of over 50 years in the handyman repair, construction and general contracting business in Houston. We specialize in all types of home handyman repairs including doors, door hardware, carpentry, flooring, painting, lead paint remodeling, countertops, tile, wood window restoration and repairs, siding, brick, energy saving products, and much much more.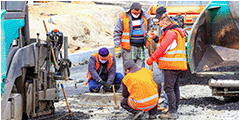 free phone estimates

professional estimators

qualified workmen
Free phone estimates for all of your handyman repair needs are available with a phone call or by filling out our contact form. We will be pleased to provide you with a price for all labor and materials as well as an estimate of time to complete the job at no cost to you.

During the Covid19 restrictions, for your's and our worker's protection, our workers will be wearing protective masks and gloves.
Get More Info
---
In addition to the above we also provide pre paid concierge service contracts that allow our customers to prepay for services and receive a discounted service hourly rate. If you sign up for our Concierge Service, we guarantee a service tech will be available for 4 hours. Sign up today and we will provide service Monday - Friday, except holidays, at a discounted rate of $10 per man hour off our standard hourly rate.
our work team
Highly qualified workmen.
One Call only uses service specialists that are fully trained and qualified to perform the jobs required.
Experienced estimators.
Our team of qualified estimators has in excess of 50 years of combined home repair, remodeling and construction experience..
specialize in all types of jobs.
Our team can handle any type of job including general home repair, doors and door hardware repairs, home maintenance, painting, lead paint remodeling, roofing, flooring, window and door replacement, wood window restoration and repair, tile repair and replacement, countertops, decks and fencing and much much more.
Click Here to view our warranty information.
Get More Info